That's right !
As of 2:40 CST this afternoon, I am a proud Grandfather !
Meet Miranda Jane Harner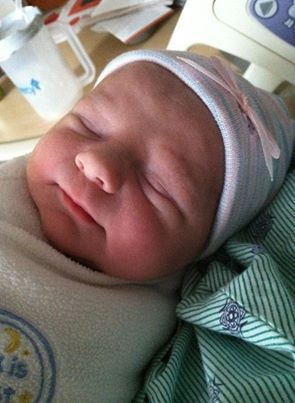 Born in St.Louis, she is the daughter of my son Andrew and his beautiful wife Liz.
They live in Vandalia, Il. where Andy is the sports editor/writer/photographer
She is our first grandchild and we are all very excited!