I'm am still alive and well !!
This has been a very busy month for our family and some plans have changed several times.
God was looking down on us when our 4 1/2 month old Granddaughter had to have surgery.
A small hole had to be drilled to allow fluid to drain from her brain, but all went well and she is fine !
But our family Christmas has been moved to New Years.
Speaking of Christmas !!
With my new man cave, I now have a full size baseball tree.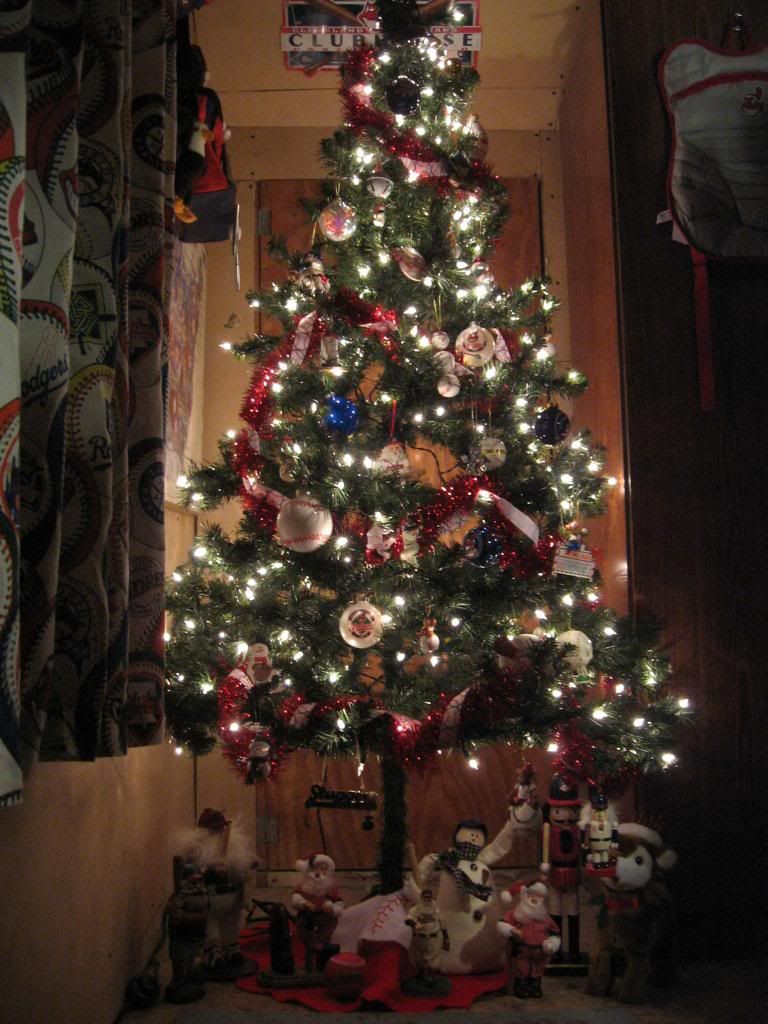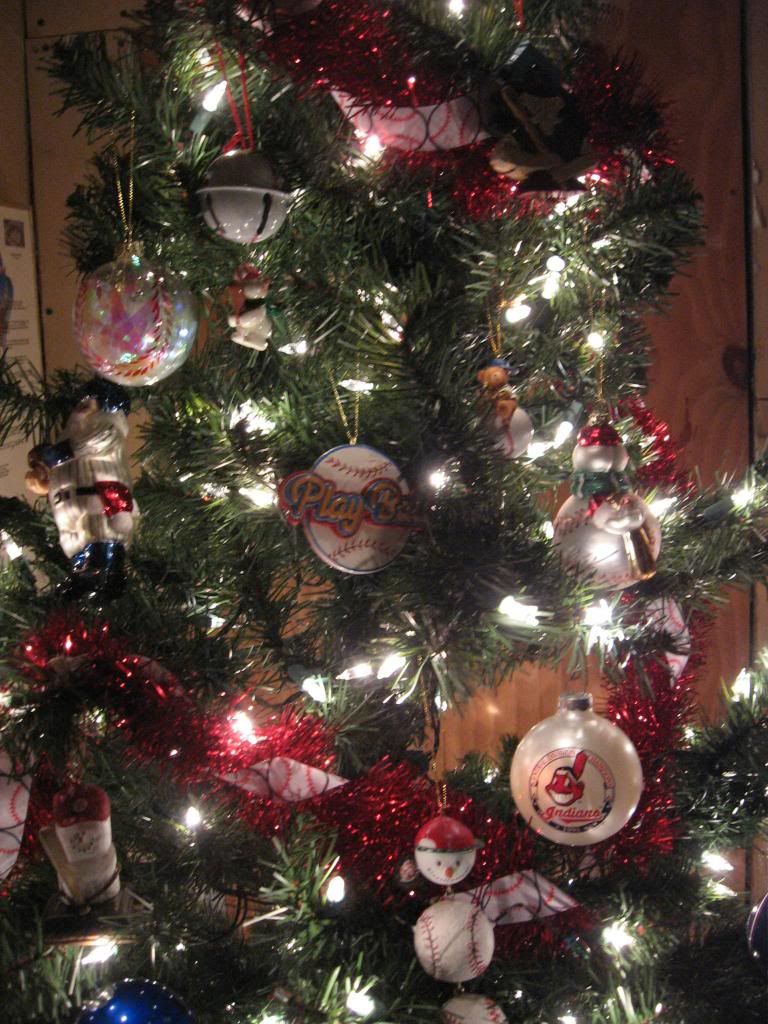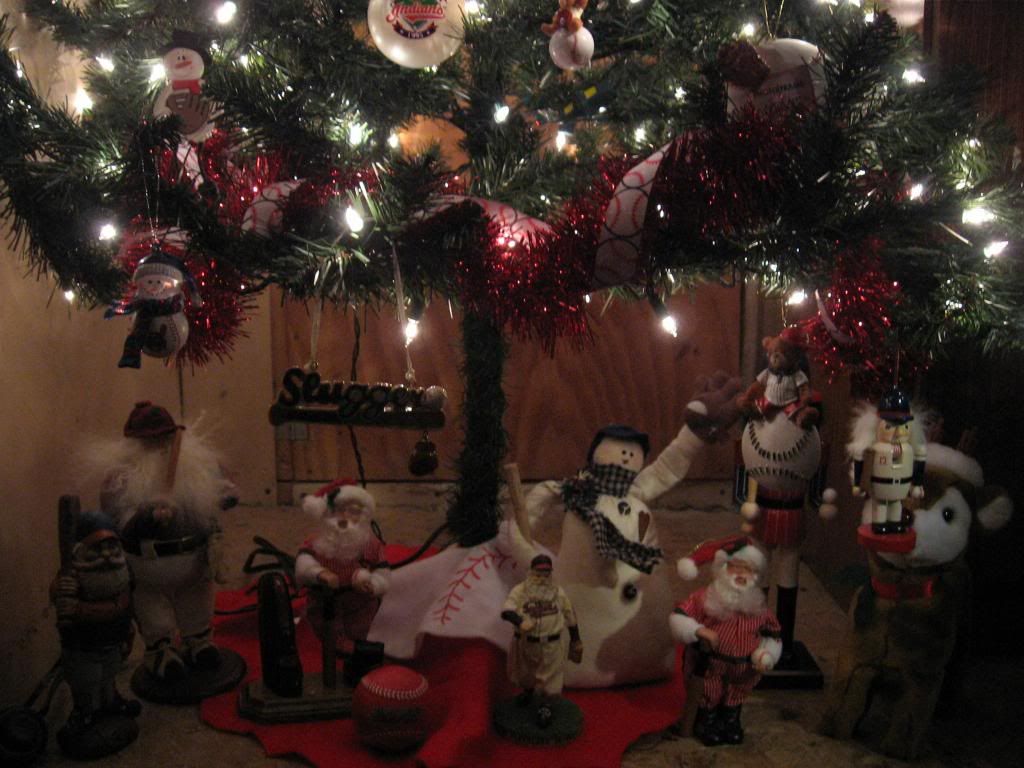 I didn't get my Pacific Ornament cards on this year.
I'll have to do some rearranging !
I also received a card in the mail yesterday from The Diamond King.
Kevin sent me this great Lou Boudreau card.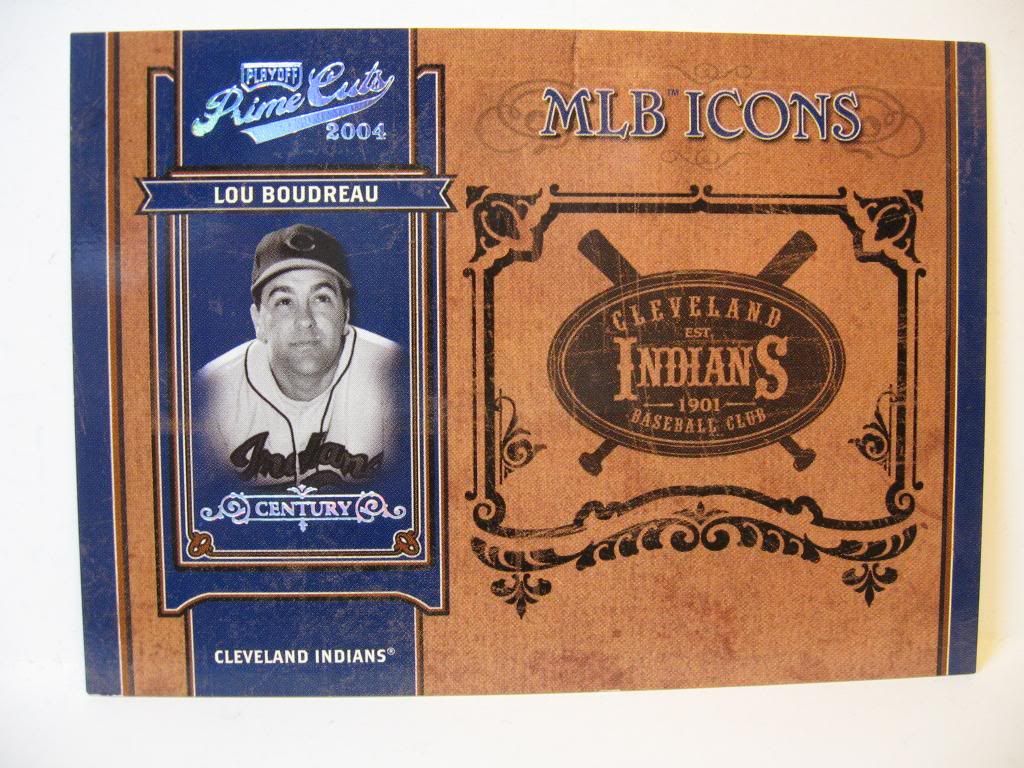 # 16 of 25 !
Thanks !!!
I'm also part of a Secret Santa group over at Crackin' Wax.
I received a surprise package from one of the sponsers, Ultra Pro.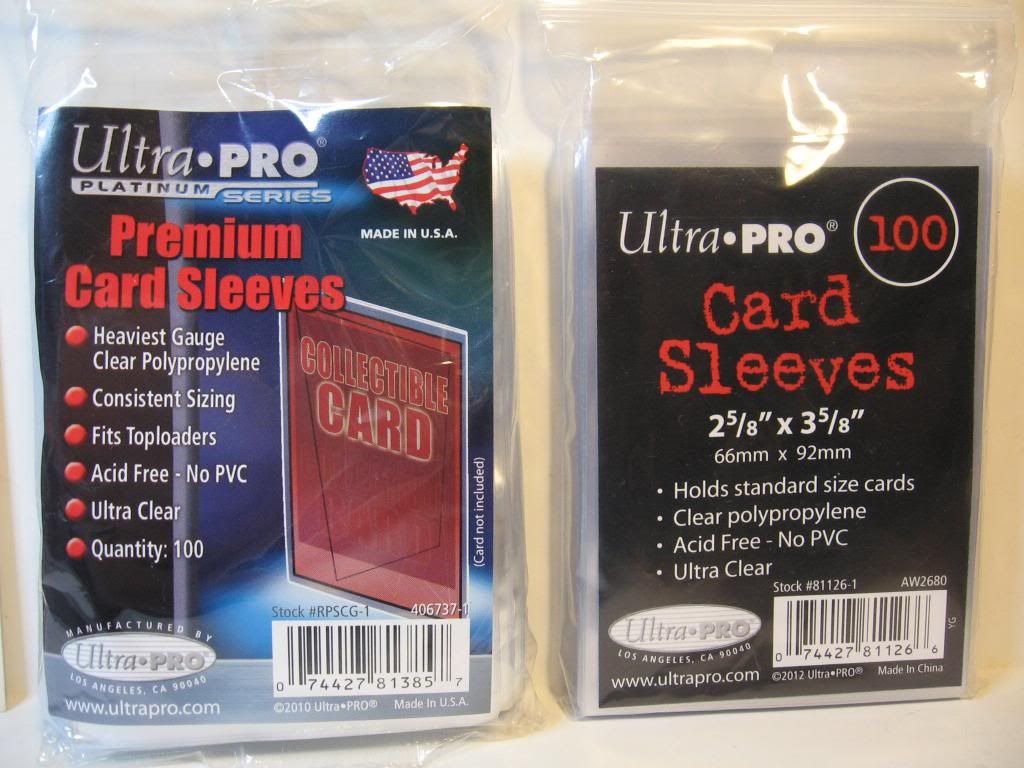 Two packs of sleeves,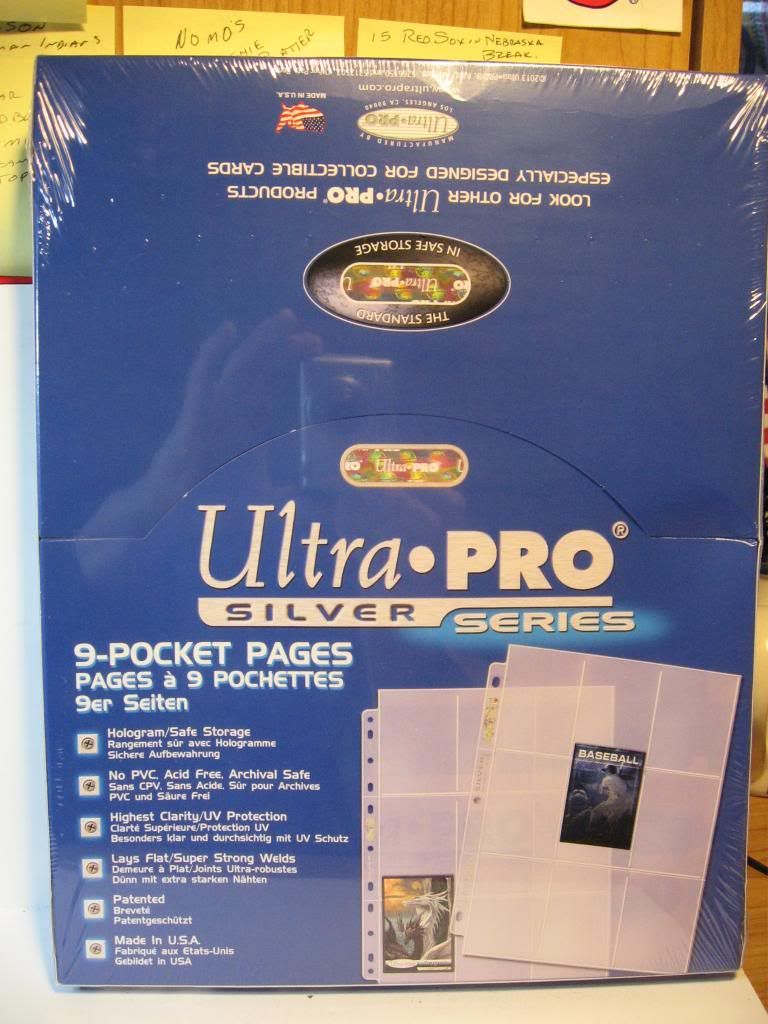 100 9-pocket pages and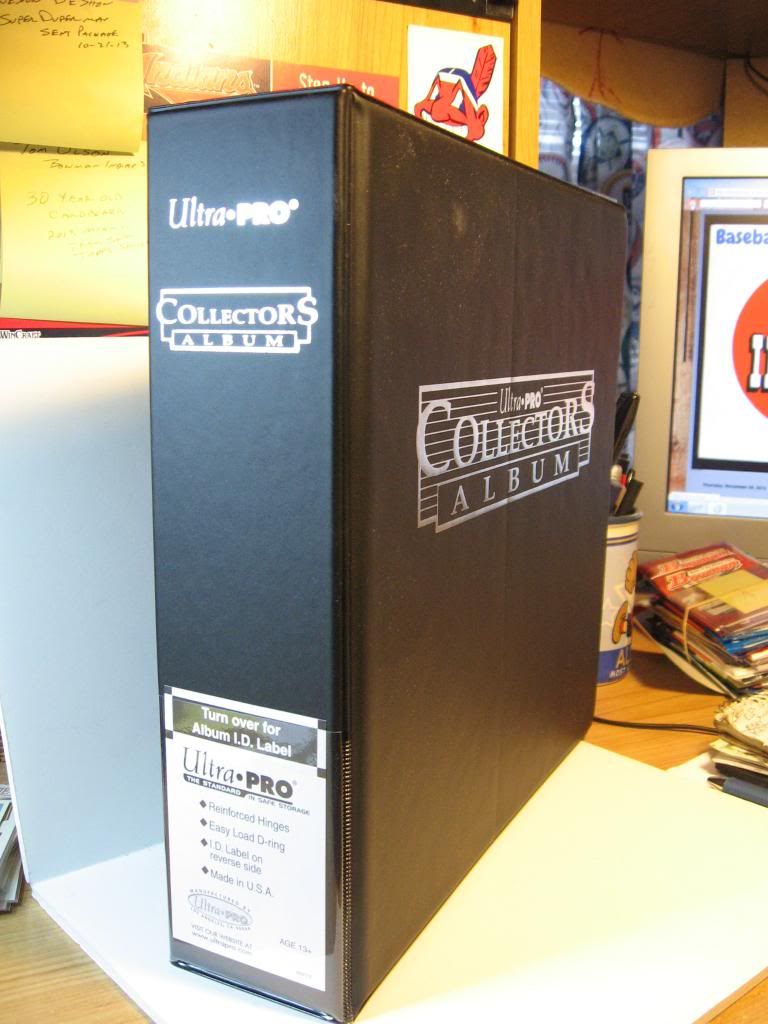 an album to put them in !!
I always use Ultra-Pro products so these were much appreciated !!
I know I also owe packages to several bloggers out there.
I try to keep track, so you will be receiving them !!
Hopefully after the first of the year, things will get back to normal !!
I hope to not offend anyone, but....
Have a
Merry

Christmas
and a
Happy New Year

!!