And the bad part is, I didn't even know it was lost.
This whole moving from one room to another thing has allowed me to reorganize a few things, sort out a few cards and now locate eight, that's right, eight "lost" trade packages!
I have this small plastic cart on wheels, that has three drawers.
I started putting some trade packages I received in the bottom drawer until I had a chance to post about them.
Well, now I have time, sort of, so I'll get started. See, they weren't really lost, just waiting in the bullpen. That's my story and I'm stickin' to it !
I figured I'd start with the oldest one but one PWE didn't have a legible date so Jeff Wilk from
2x3 Heroes
is up first.
I do remember seeing and requesting these two HOF'ers.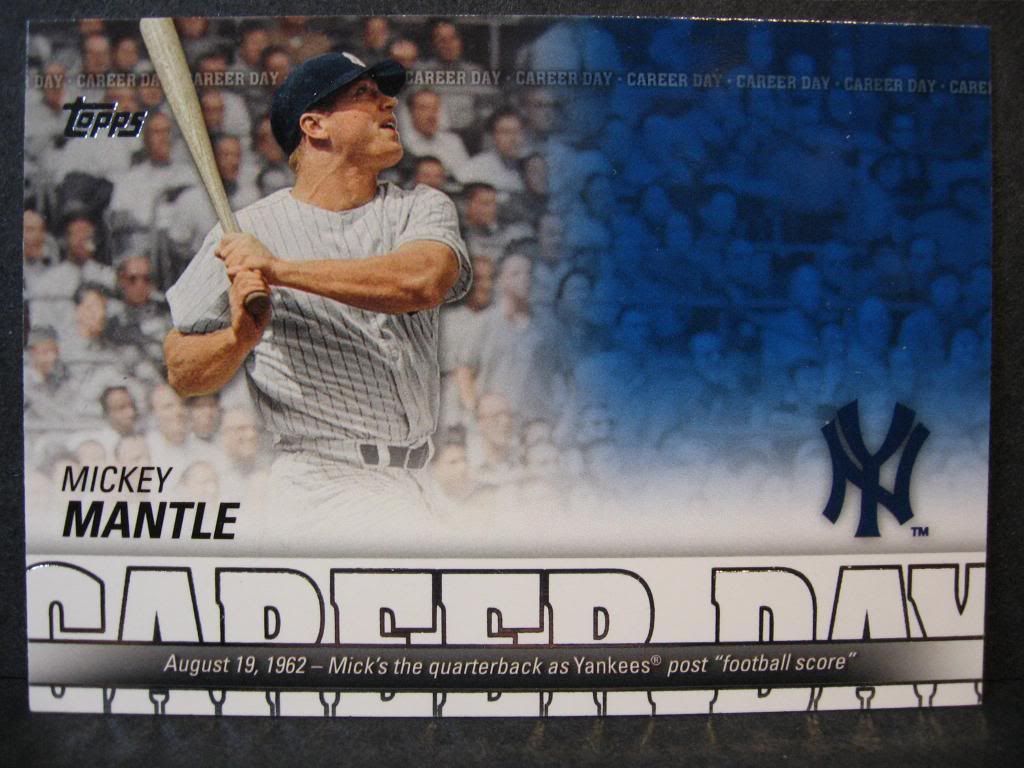 The "Mick".
My childhood, baseball hero.
I've always been an Indian fan, but I always wanted to see Mantle hit a HR.
Jackie Robinson
I didn't really know about all the racial problems of the 50's
when I was growing up. Our little town was pretty peaceful.
It is impossible to even try to imagine what it was like back then.
I also have about 16 trade packages to go out,
but not all at once !