Dan's package had a return address label with Christmas packages on it.
Would you believe......I just received it yesterday?
How about last month?
How about the middle of December, sorry Dan !
Dan sent a little stack of 1992 Topps Indian cards.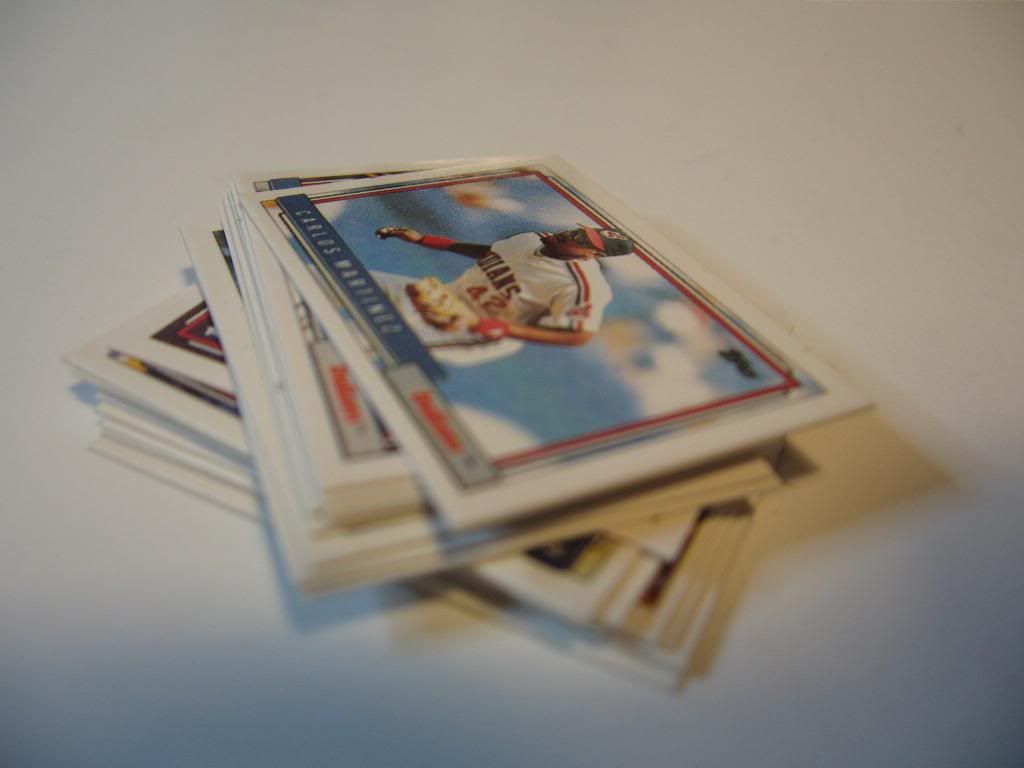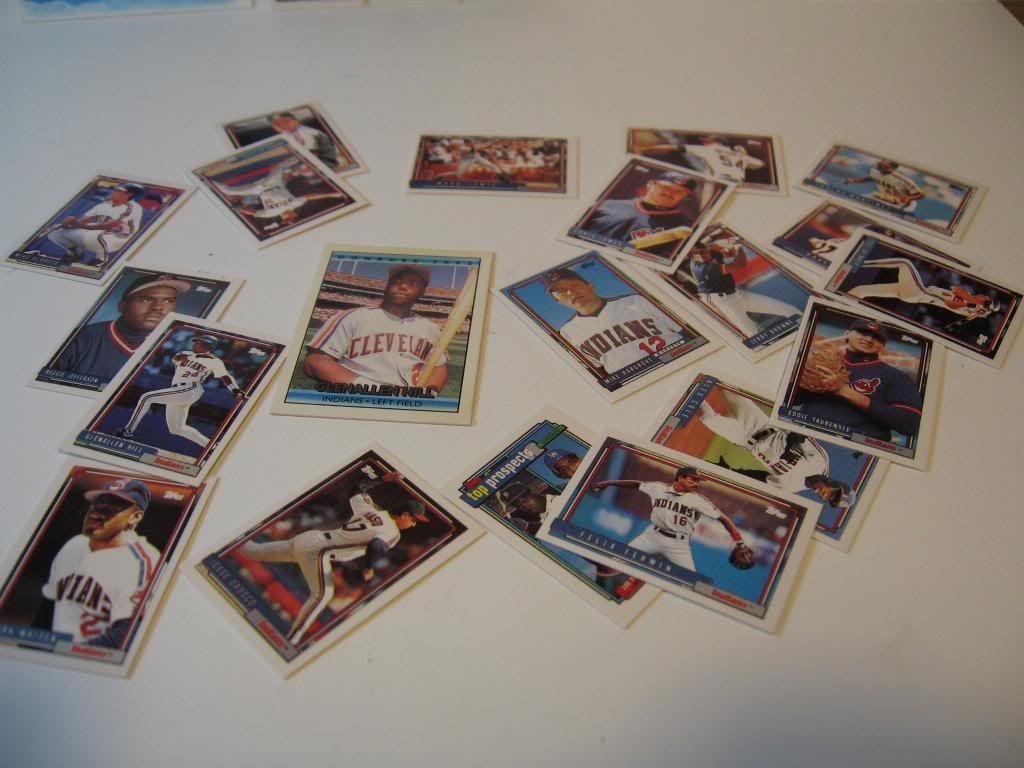 Ooops !
Oh oh, well, maybe no one will notice.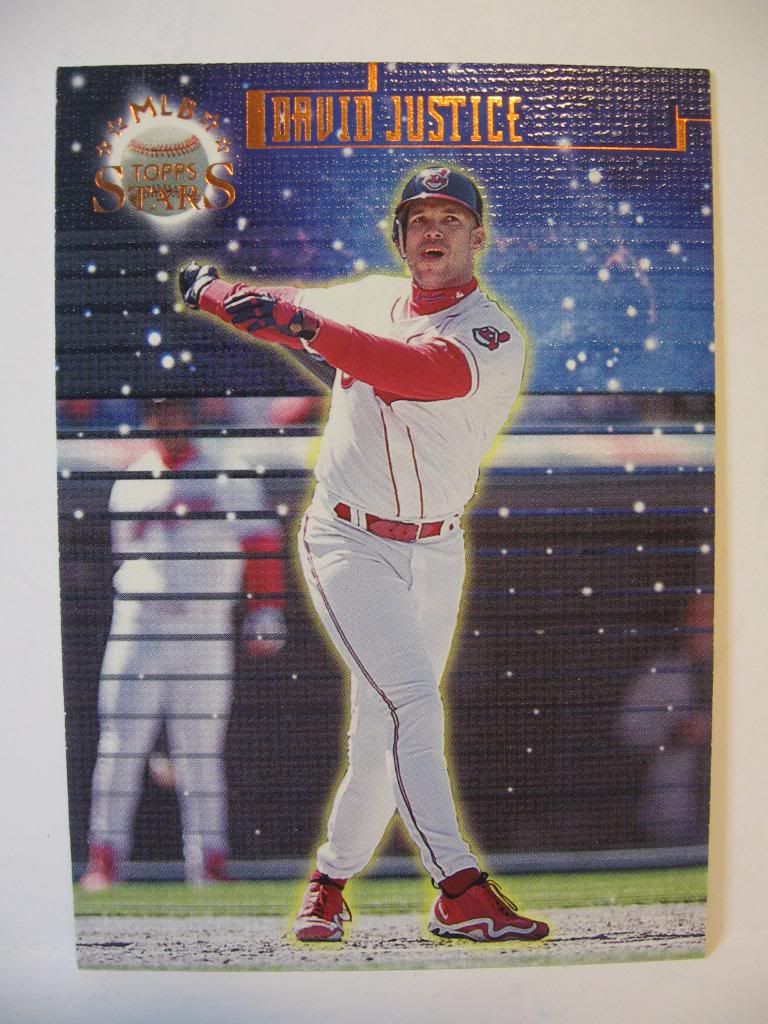 I always liked these Topp Stars.
I like the player's "glow".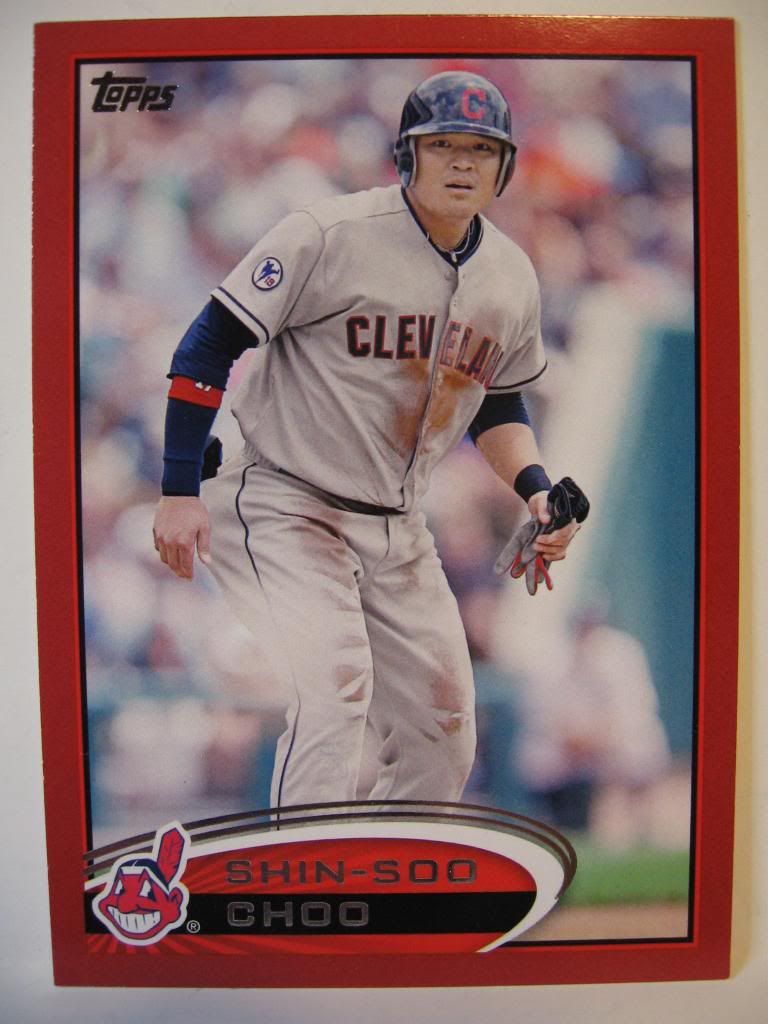 This red-bordered Choo is also nice.
Any parallels are always welcome.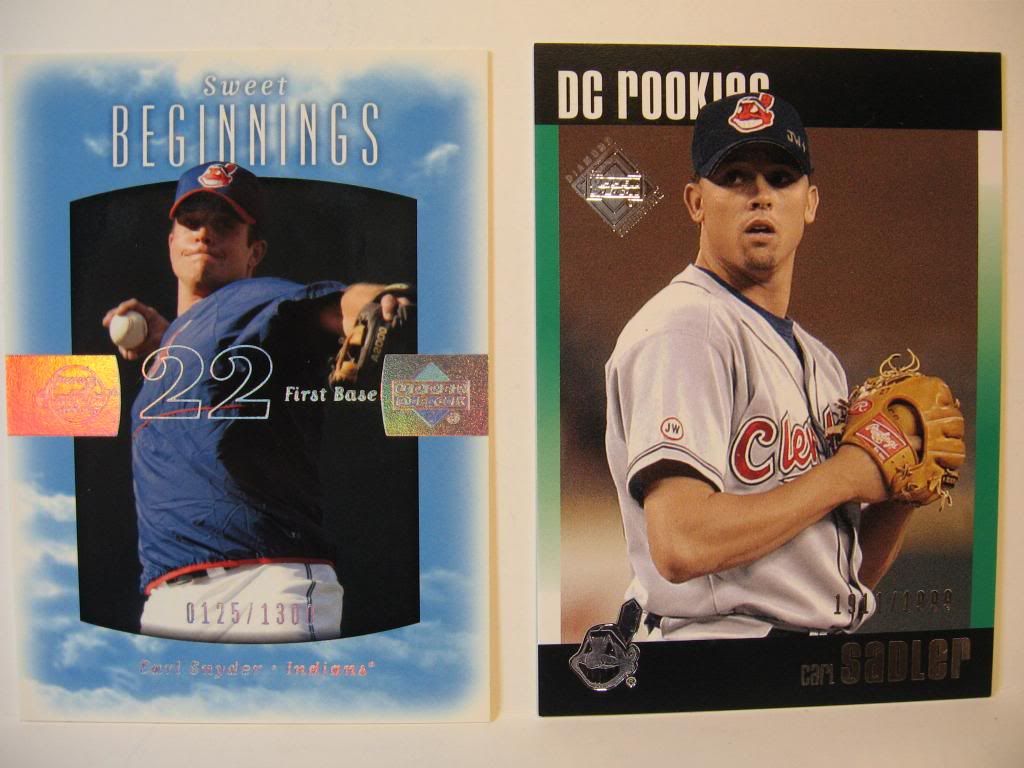 Serial #'d cards are welcome as well.
2002 Earl Snyder Sweet Beginnings 125/1300
2002 Carl Sadler Diamond Connection 1911/1999
This SPx was part of a rather complex set.
The forerunner of today's parallels.
Nice Alomar ! 1095/9000
Plus a Jim Thome card
Oh, did I mention, the 1992 Topps cards are a mini team set !
When I said "small" stack I meant small stack !
There were a few other cards in the package .
One was shown in this post.
Did you see it !!??