I could have had a free cap !
Of course, my Mother probably would have had a problem with me hanging out with all the old farmers and boozers when I was two years old.
I just received this great card from Paul,
at
Carl Crawford Cards
.
1952 Red Man Tobacco
Jim Hegan
It has some rounded corners and a couple creases,
but just enough to give it the really loved look.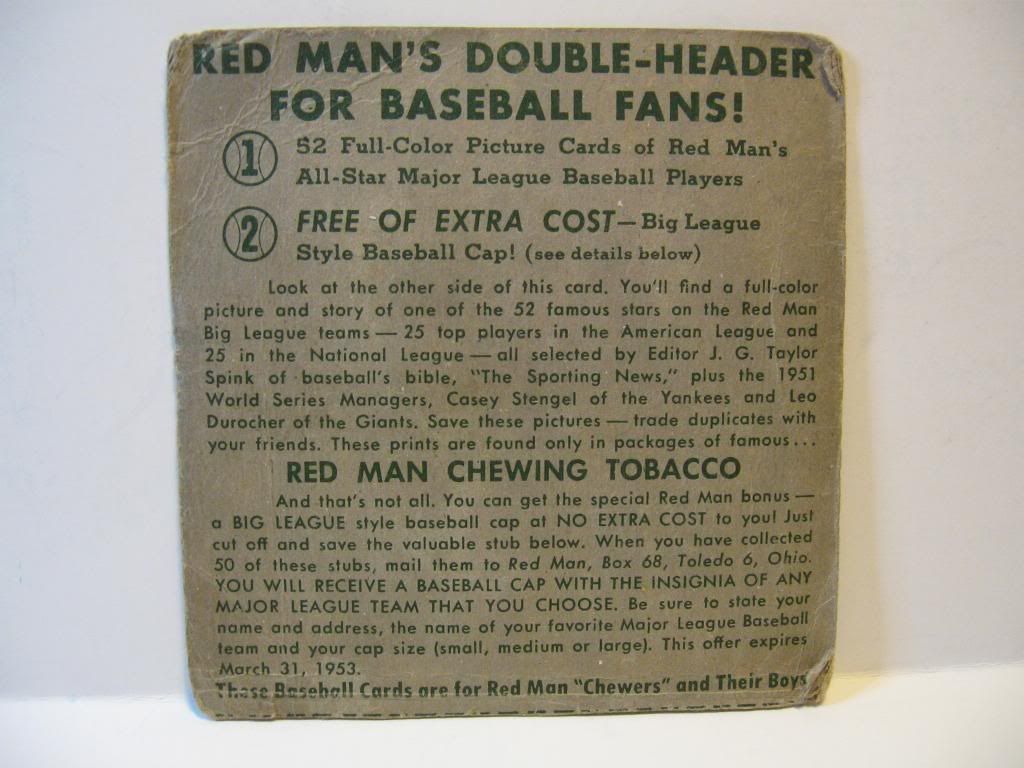 All I would have needed was 50 bottom tabs to get a free cap,
with the logo of my favorite team as well.
And free shipping !
Toledo is only a little over an hour from here,
I could have even hand delivered them.
If only I'd known......
Thanks Paul for the great card !
I now have a '52 and a '55.