Apparently his last name used to Sanders. But I always knew him as Tony Gwynn.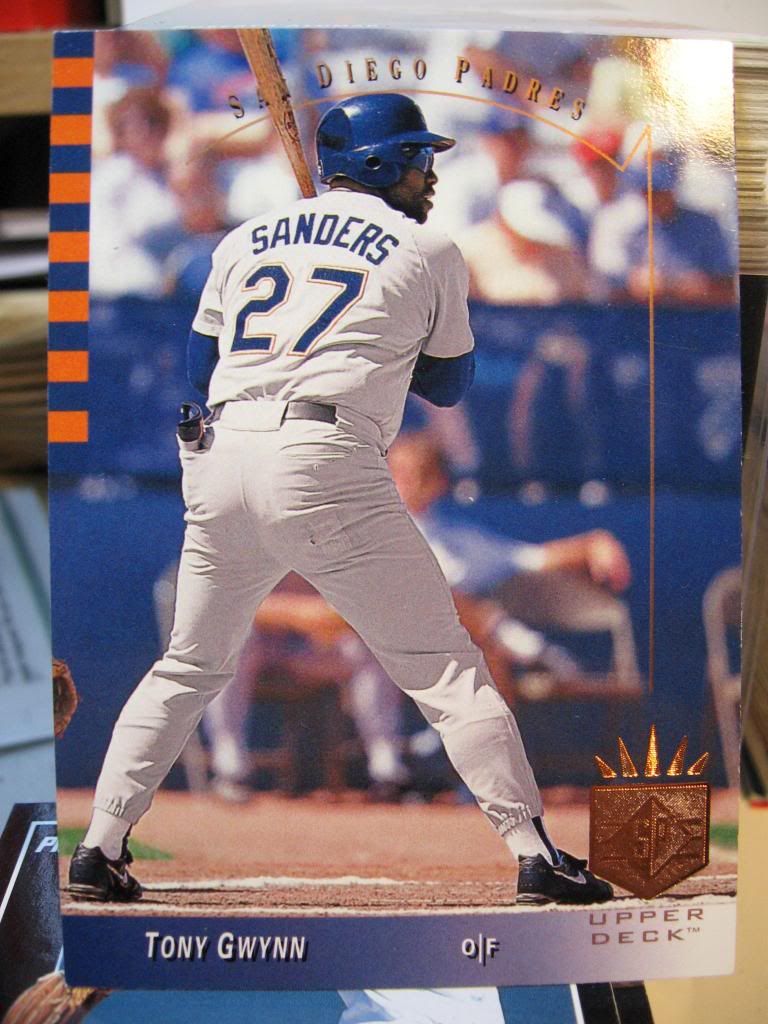 I'm sure most of you knew about this card,
but this is the first time I've ever seen it.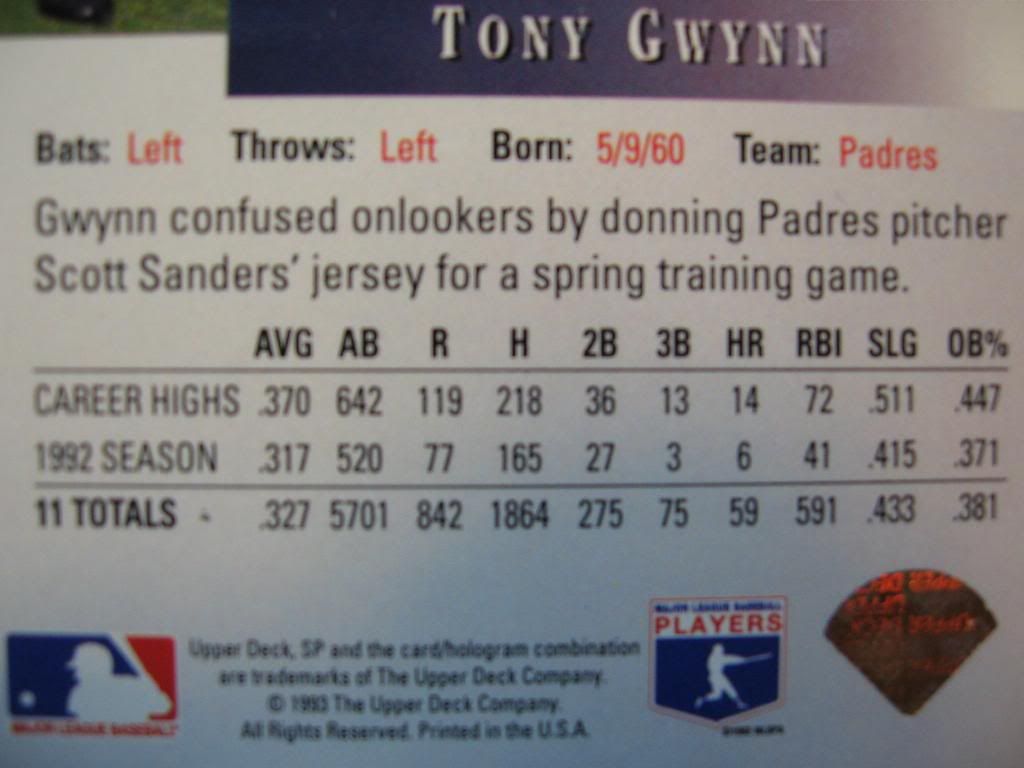 Every time I go to the Chrysler Training Center in Auburn Hills, I stop at a certain thrift shop near by. This time they had a basket full of cards, rubber-banded in about 50 card stacks at a dollar each. I saw some Tribe cards so I grabbed two bundles at lunch time. I went back after class and bought 15 more !!
I didn't fully realize what I had until I sorted them out here at home.
A freakin' complete set of 1993 SP !!
Plus, about 2/3 of another set.
Only one Jeter though !
More on this later.
Go Tribe !!!
They took care of another reining Cy Young winner today !!!