They have a card show at the Sandusky Mall several times a year.About ten to twelve years ago it was a very good show, but then dealers began to drop off, just like in a lot of other areas. This summer it seemed to be on the upswing again. I don't know if it will make back to the way it was, but at least it's a good sign !
Our youngest son was visiting from Illinois and the show was last week-end. Our two sons, our daughter-in-law, granddaughter and my wife and I decided to check it out. Of course, the women all went shopping while we perused the card tables !
As luck would have it, Friday afternoon (we went on Saturday night), some young guy came in and dropped $5000.00 at the show. That's 5K ! He wiped out almost all of the dime/quarter/dollar boxes. Plus took quite a bit of higher end stuff. We did come upon one young dealer I know who wasn't there on Friday. So my youngest son bought his quarter/dollar box !!
I did find another table with some Tribe cards and others with some misc. bits of everything.I picked up one box that had all of this packed into it's cardboard confines.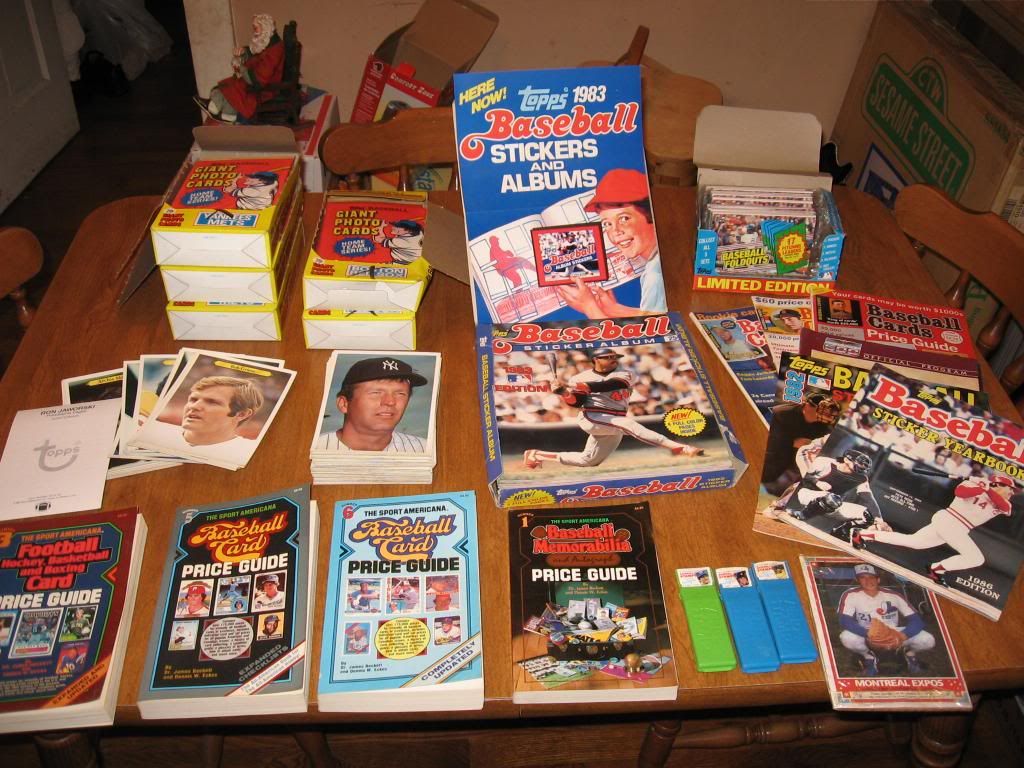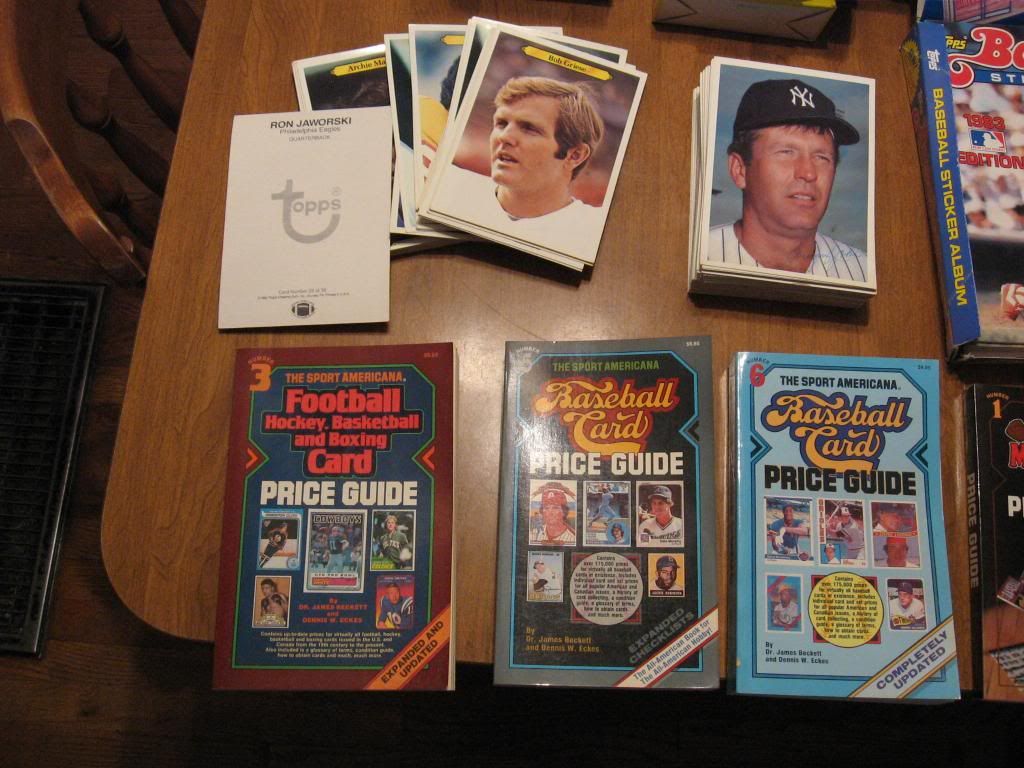 One stack of 50 1980 Topps Giant Photo football cards.
One stack of about 75 1981 Topps Giant Photo baseball cards.
1983 Football, Hockey, Basketball, and Boxing card price guide.
1983 and 1984 Beckett Baseball card price guides.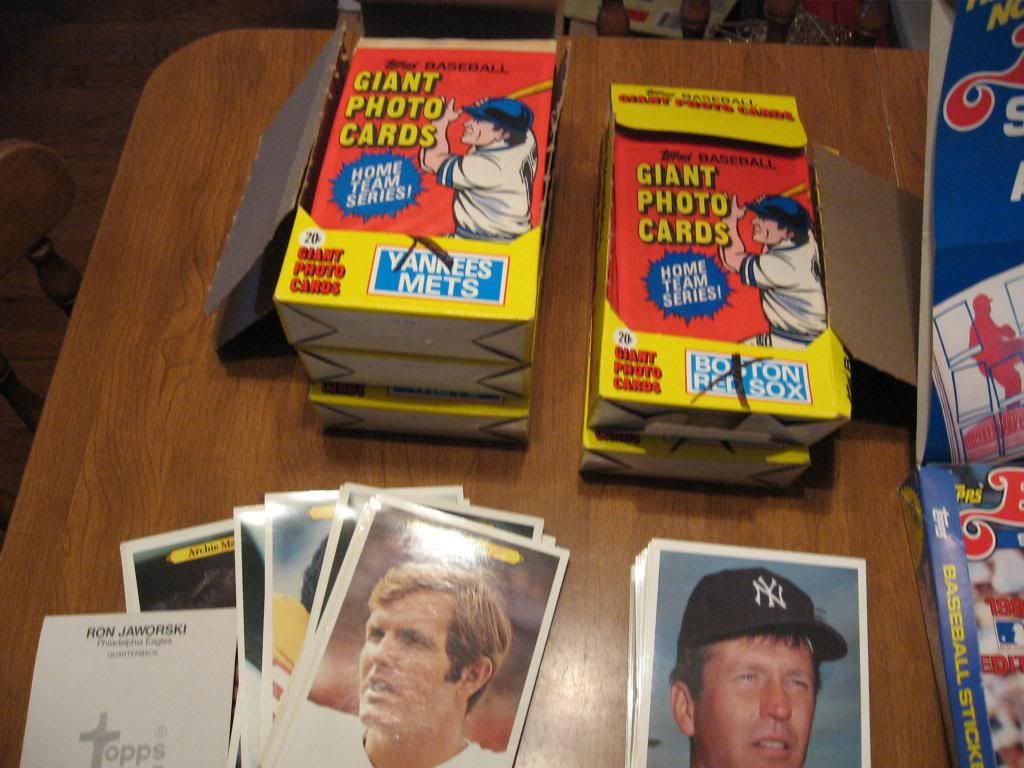 Three boxes of unopened packs of 1981 Yankees/Mets Giant Photo cards.
Two boxes of unopened packs of 1981 Red Sox Giant Photo cards.
Each box has 36 packs.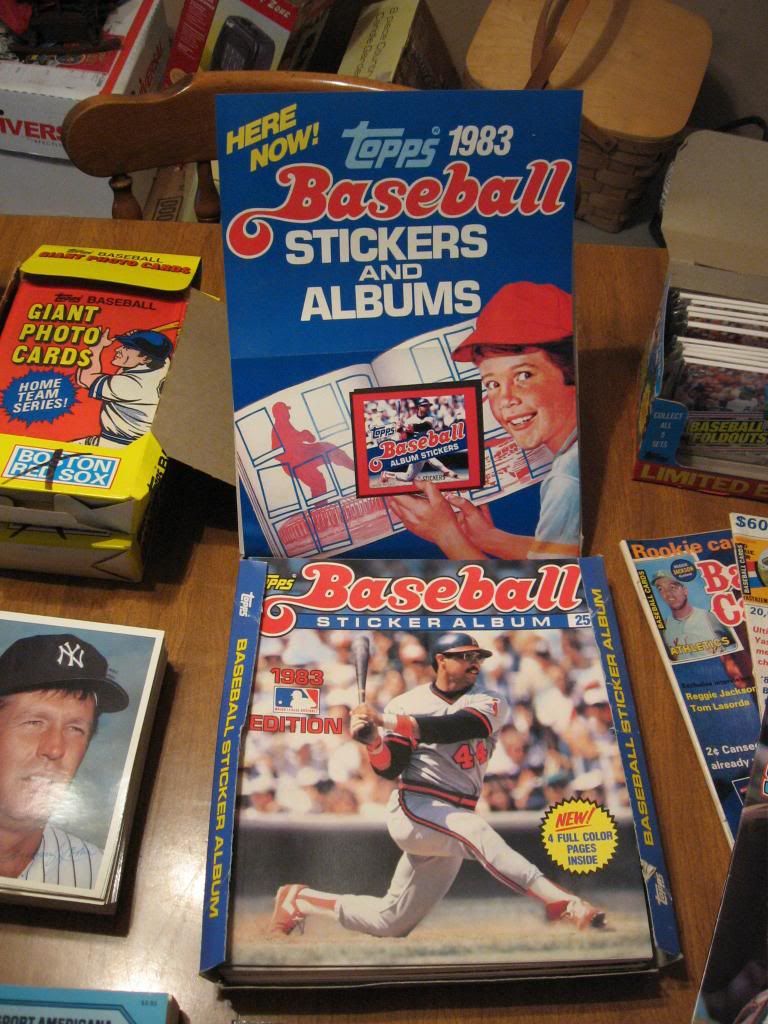 A full box of 12, 1983 Topps Sticker albums.
Along with the advertising poster, leaning against the box top.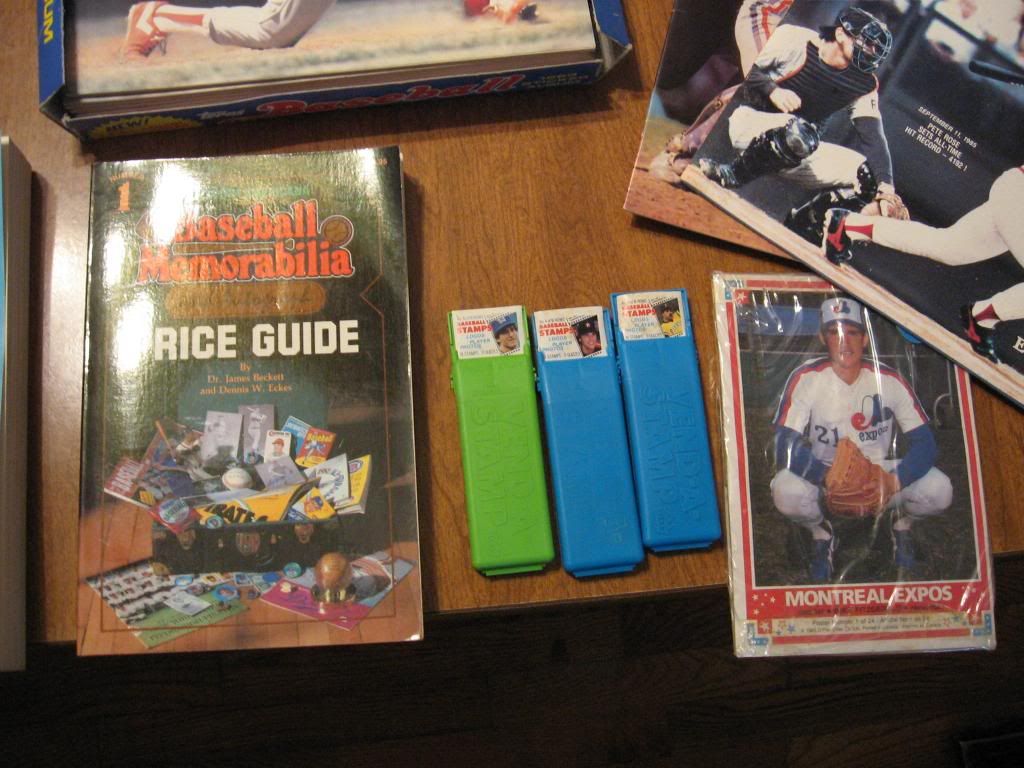 A 1982, #1 Baseball Memorabilia and Autograph price guide.
Three 1983? Fleer stamp dispensers.
Stamp rows #4,11 and 15 of 16.
1985 unopened O-Pee-Chee poster pack. 12 Expos and 12 Blue Jays.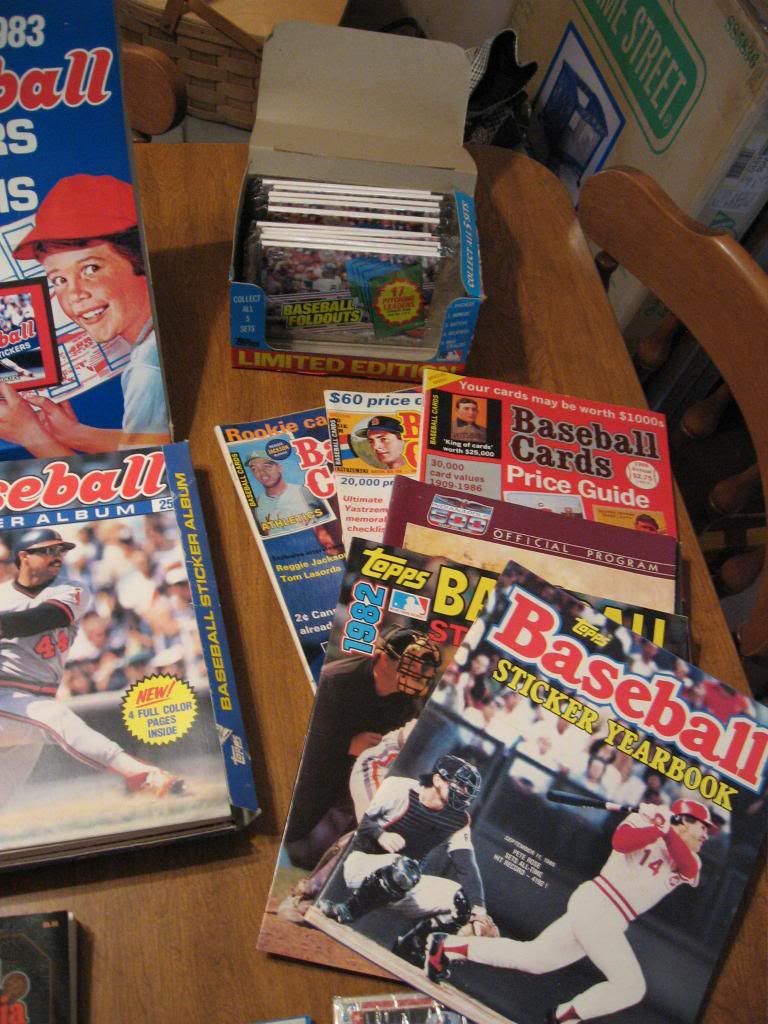 And finally,
Two complete sets of 5 1983 Topps Baseball Foldouts.
1982 Topps Sticker album
1986 Topps Sticker album
Three Krause "Baseball Cards" magazines #'s 13,17 and 18.
And last but not least, of all things,
a 1986 Indy 500 Program !
So, what you pay?
Or would you even bother with this stuff !
Next time I'll show you the Tribe cards I found.