Today's topic is : collecting
r
a
i
n
b
o
w
s
.
First let's define rainbow, as it pertains to card collecting, not what Dorothy sings about, along the Yellow Brick Road !
As we all know, the card manufacturing gods have created at least a bazillion parallels the last couple of years. Cards that all look alike, but with a wide variety of colored borders, a rainbow if you will.
So collecting a "rainbow" of your favorite player is a new segment of card collecting.
Understandable, but you need to go back to
Basic Card Collecting 101.
Let Jim Thome explain it to you.
Back in the year 2000, when Pacific was still producing baseball cards,
there were a lot of really cool inserts and parallels.
Take a look !
2000 Pacific Crown Royale
Base card.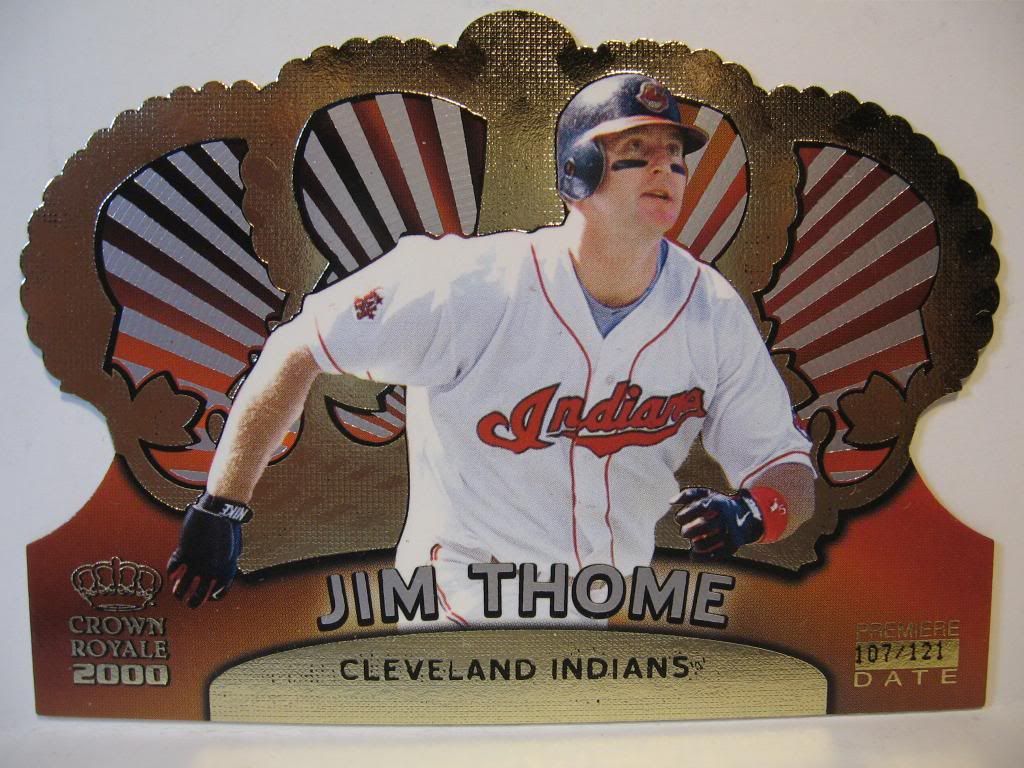 Premiere date.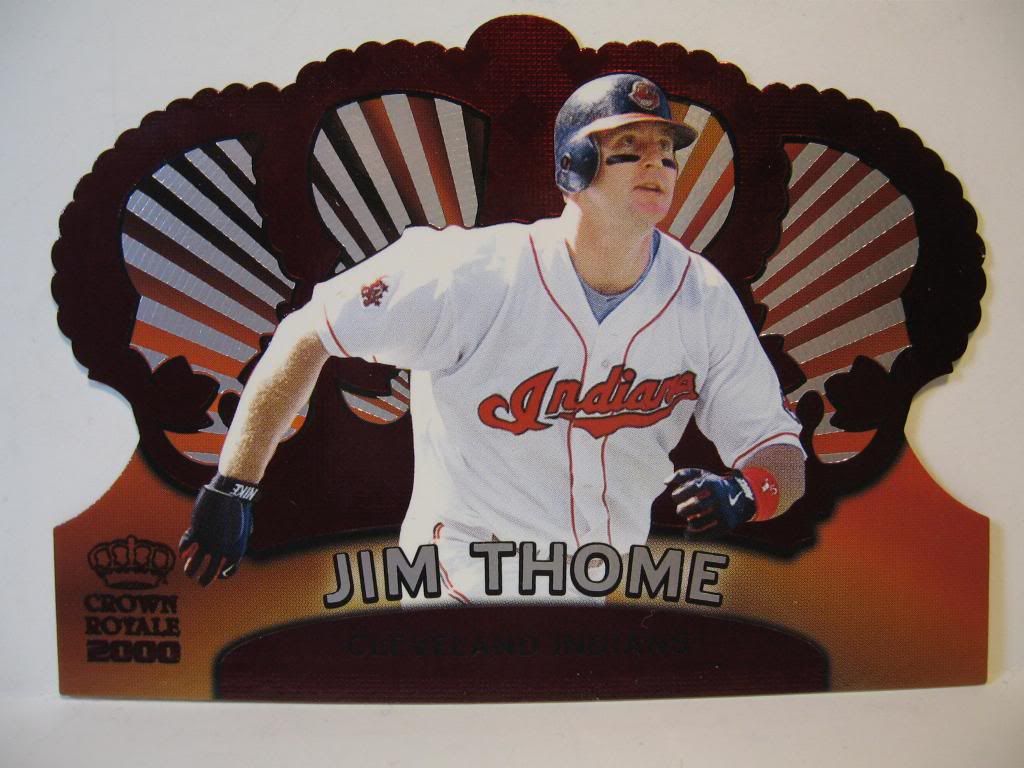 Red parallel.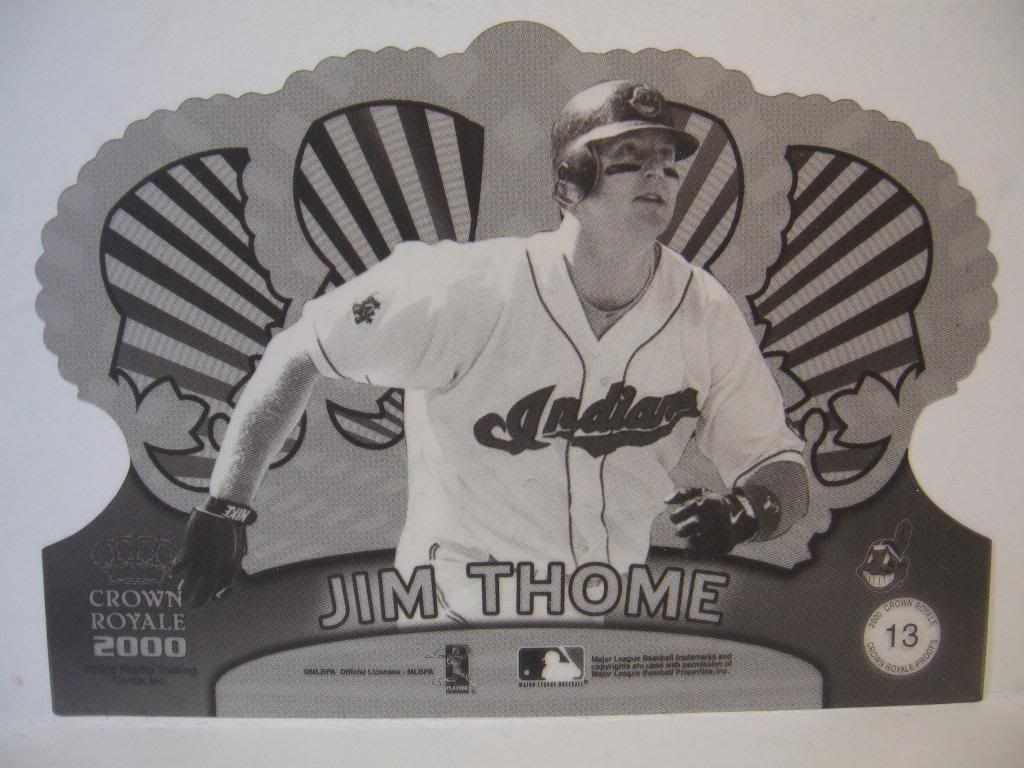 Proof.
Now I need a little help.
There is also a silver foil parallel, known as " Limited Series",
and a Platinum Blue version.
I need both of these if anyone can help.
Also in 2000 there was Pacific Prism.
Here's the base card.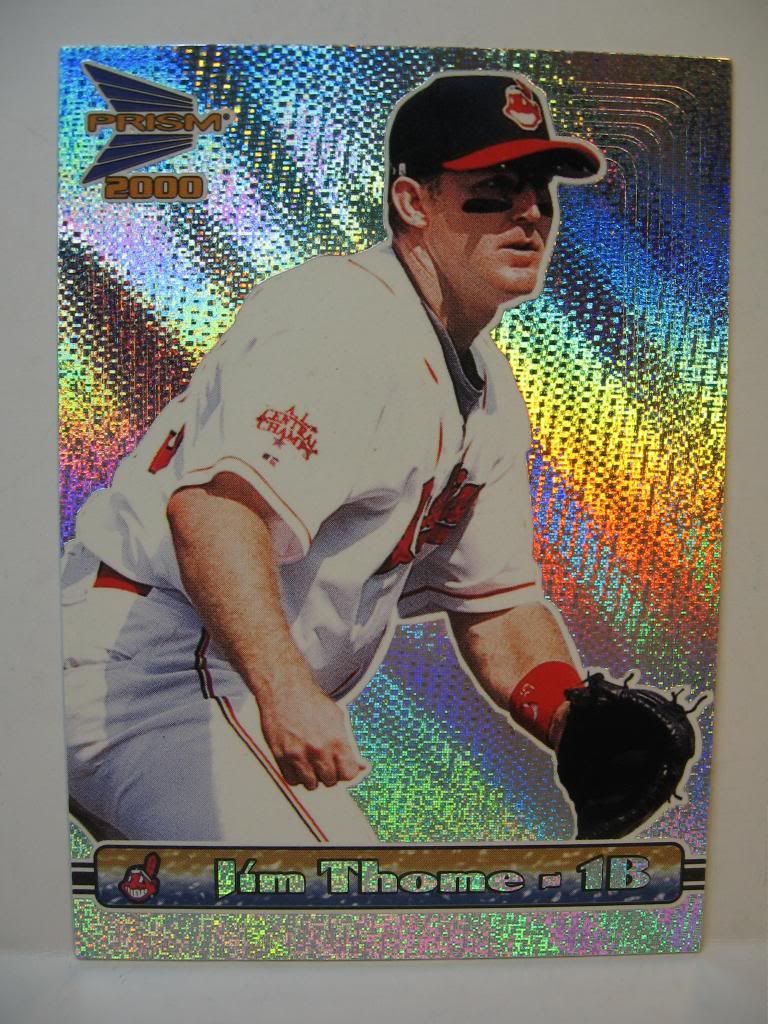 A rainbow in itself !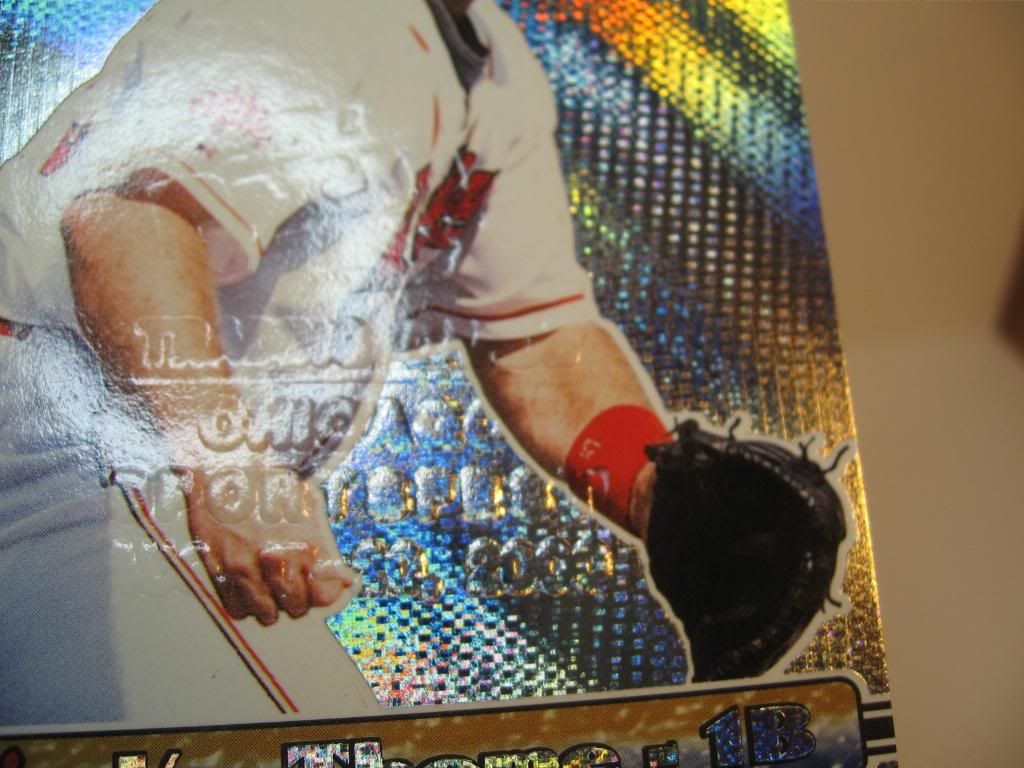 This is a base card, embossed by Pacific, at the
2000 Chicago Sportsfest Show.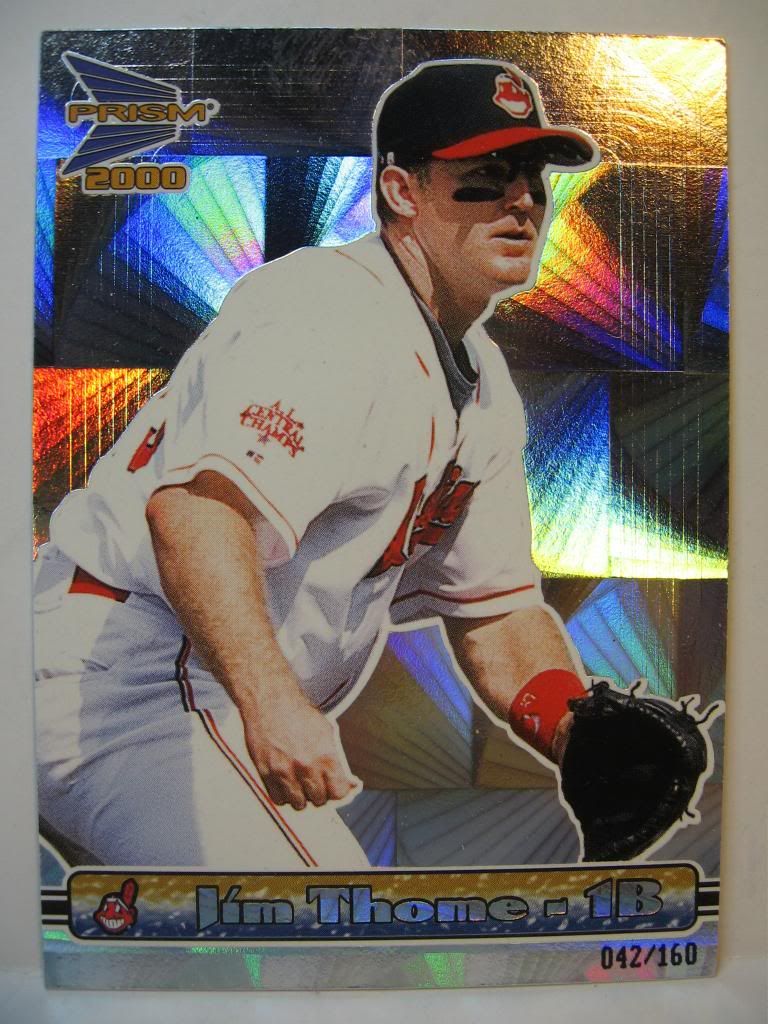 Holographic Mirror
Tinsel Silver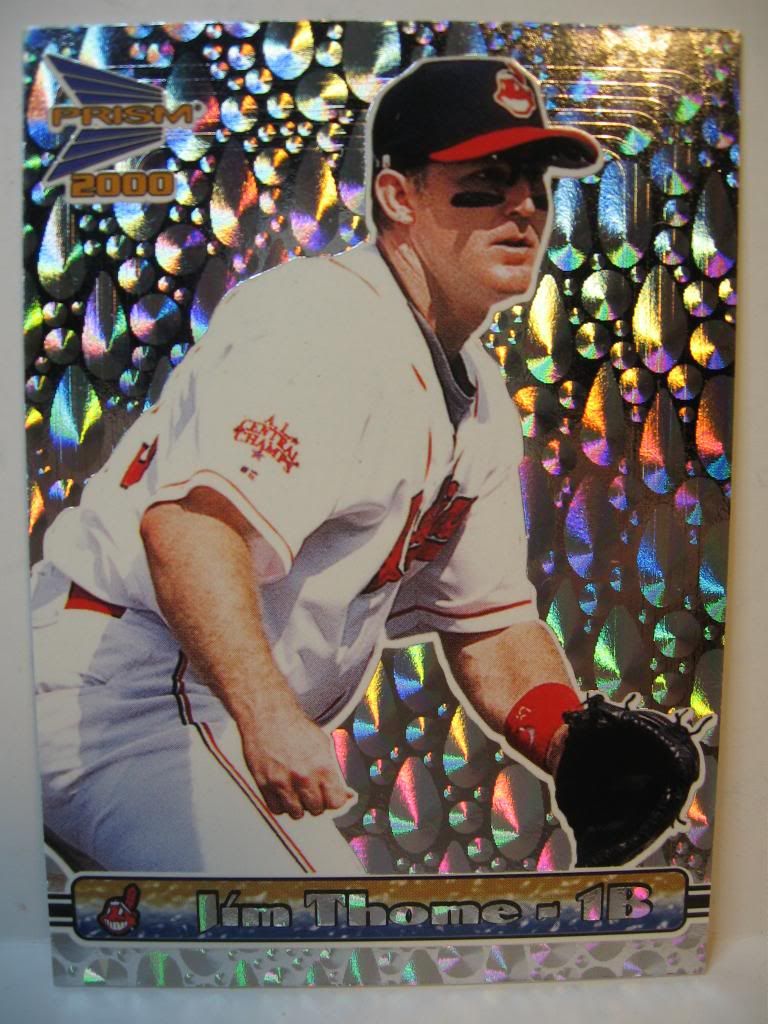 Drops Silver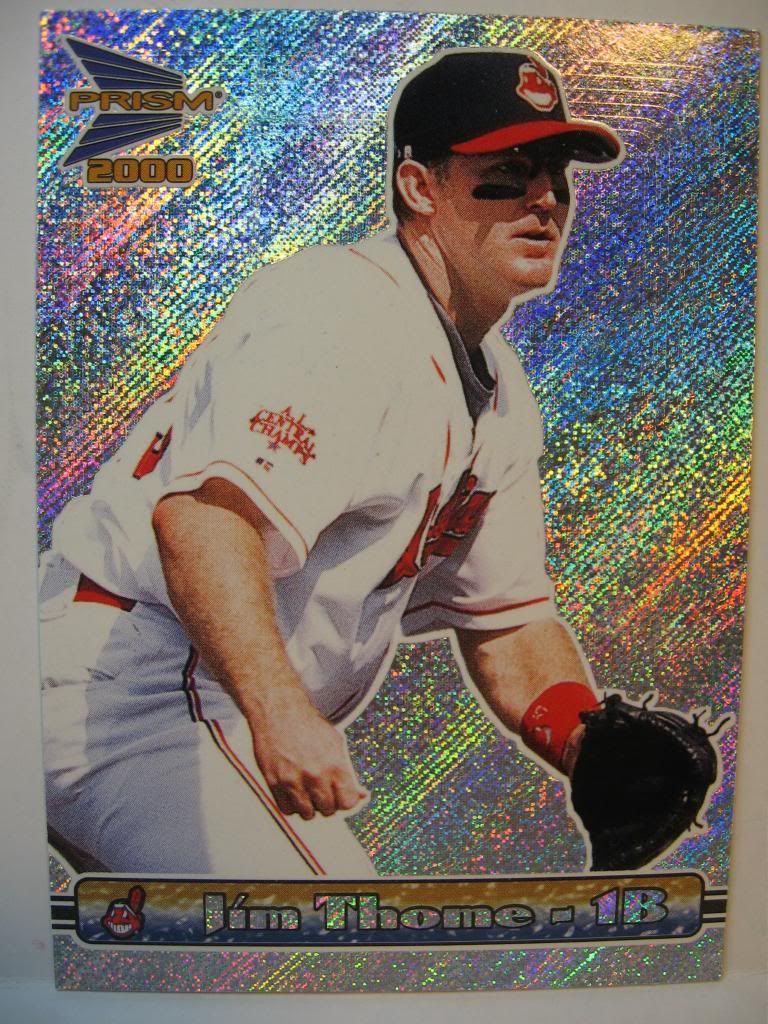 Rapture Silver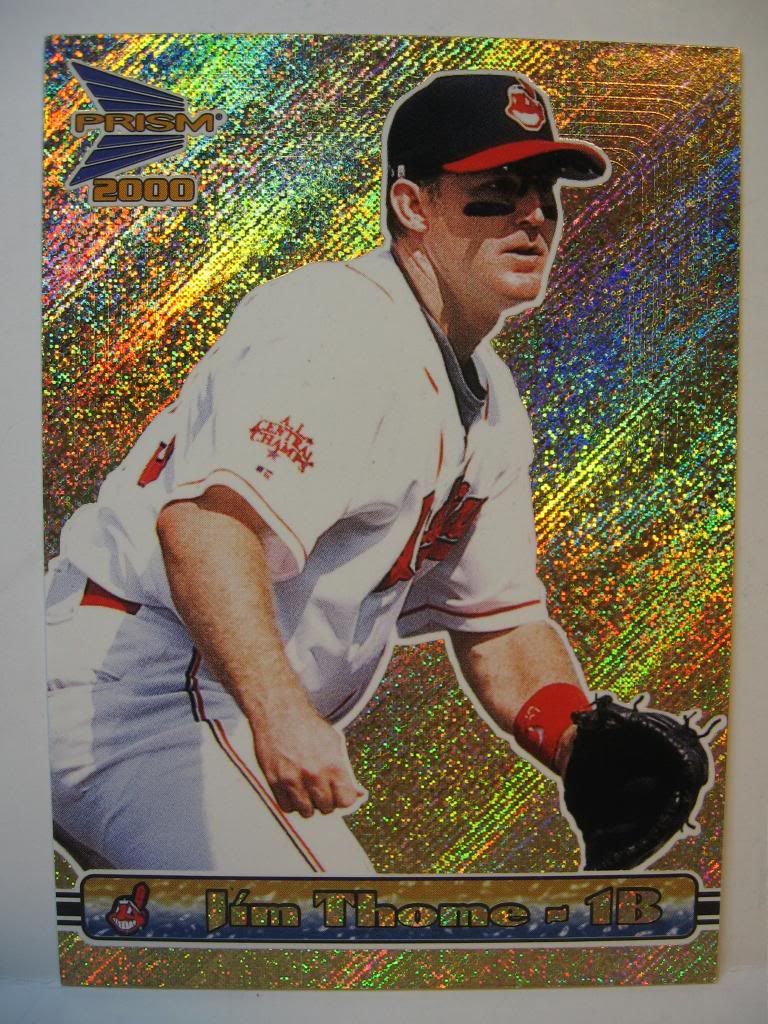 Rapture Gold
Now the bad news.
This is a list of the rest of the parallels to this set
that I still need !!
Holographic Blue
Holographic Gold
Holographic Purple
Pebbly Dots
Premiere Date
Sheen Silver
Slider Silver
Texture Silver
Woodgrain Silver
And you thought Topps was crazy !!
Plus, I need most of these parallels
for all the other Indians in the set !
Roberto Alomar
Bartolo Colon
David Justice
Manny Ramirez
Richie Sexon
Omar Vizquel
Lord, give me strength !!