I had to make a couple stops after work tonight and ended up going right by Toys 'R Us.
Hmmm......wonder if they have new Topps yet ?
Yeeesssss !!!
TRU has a decent display of sports cards here, although they are a little more expensive than the other big box stores. $24.95 for a blaster and $6.50 for a rack pack.
The individual packs come bubble wrapped, with "3 exclusive inserts inside!" .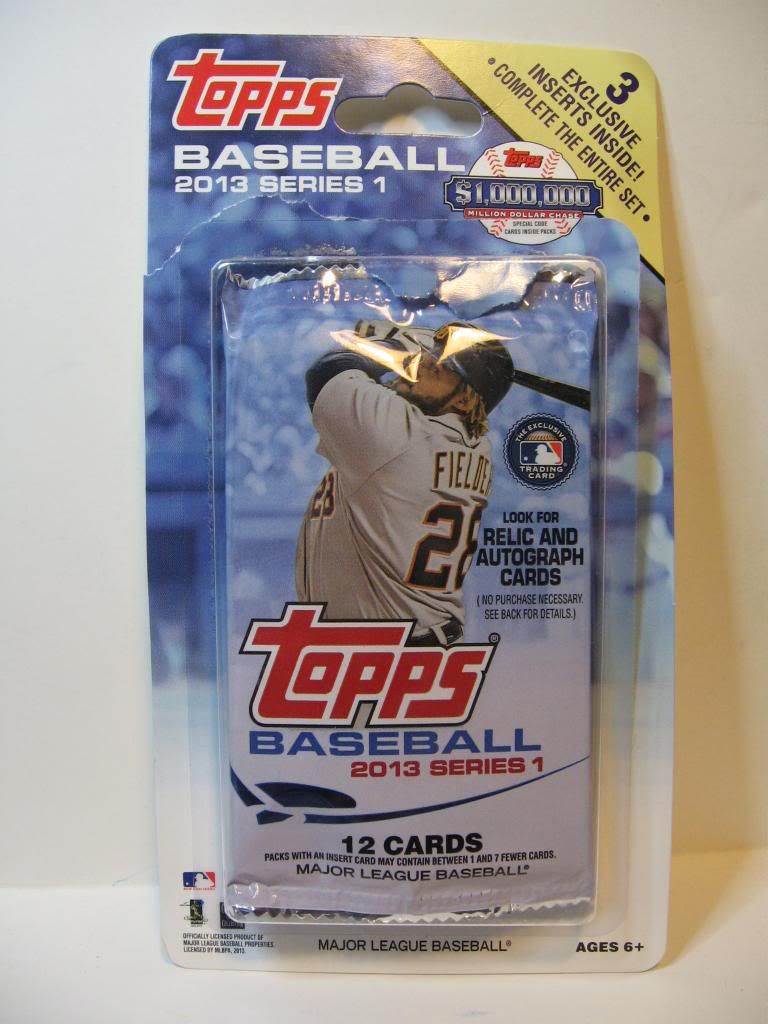 These sell for $2.99, which isn't too bad considering the purples.
This gives me a third wrapper style for 2013.
Walmart and Target each advertise their respective parallel colors on the wrapper.
The only insert inside the actual wrapper was this...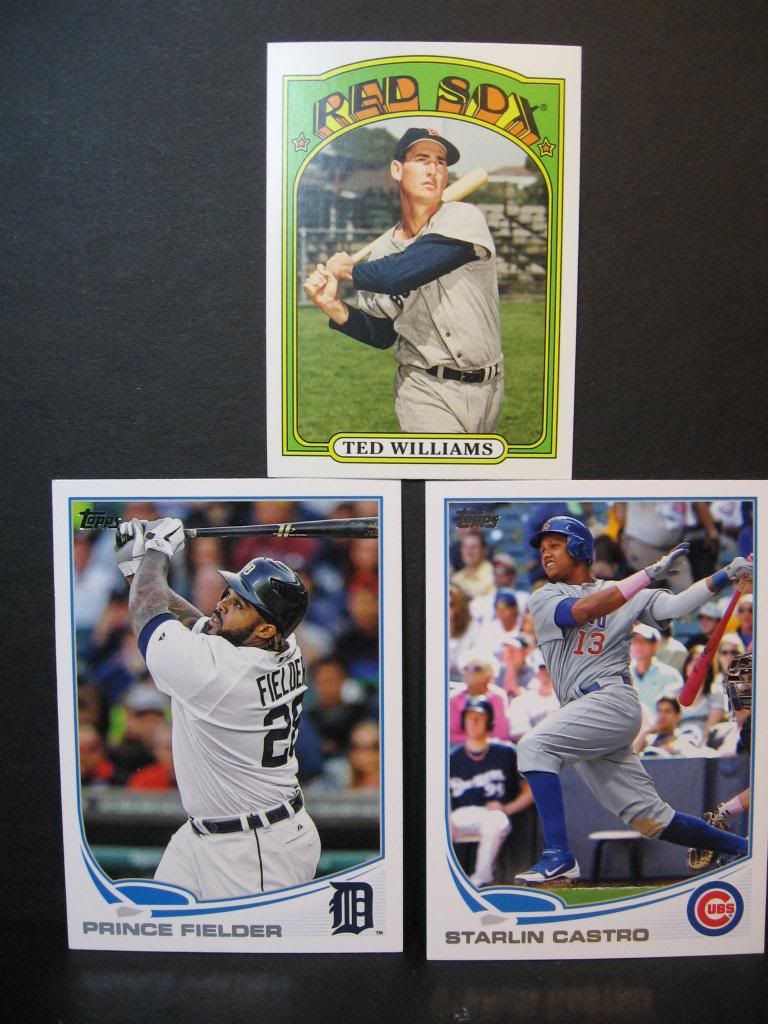 ....Ted Williams mini !
That will be going into my sample collection.
And now the purples.

The Ellis is already earmarked for a new home, the Westbrook will go into my sample cards collection for now. The Lucas Luetge is available if anyone is interested.
I tried K-Mart too, but they are way behind the times.